In addition to Book and Journal extracts, FLEX allows users to upload materials like web pages, images, news and magazine content, sheet music/lyrics and other documents like PowerPoint presentations. The document should be uploaded in PDF format. Here is how it works.
Step 1: Once logged in, click on "Other content", enter the title and click on 'Select content type'.


Here, you can see the different options you are able to add to FLEX. Once you have selected the correct type, you can click on Next. For the purpose of this article, I am selecting an Image.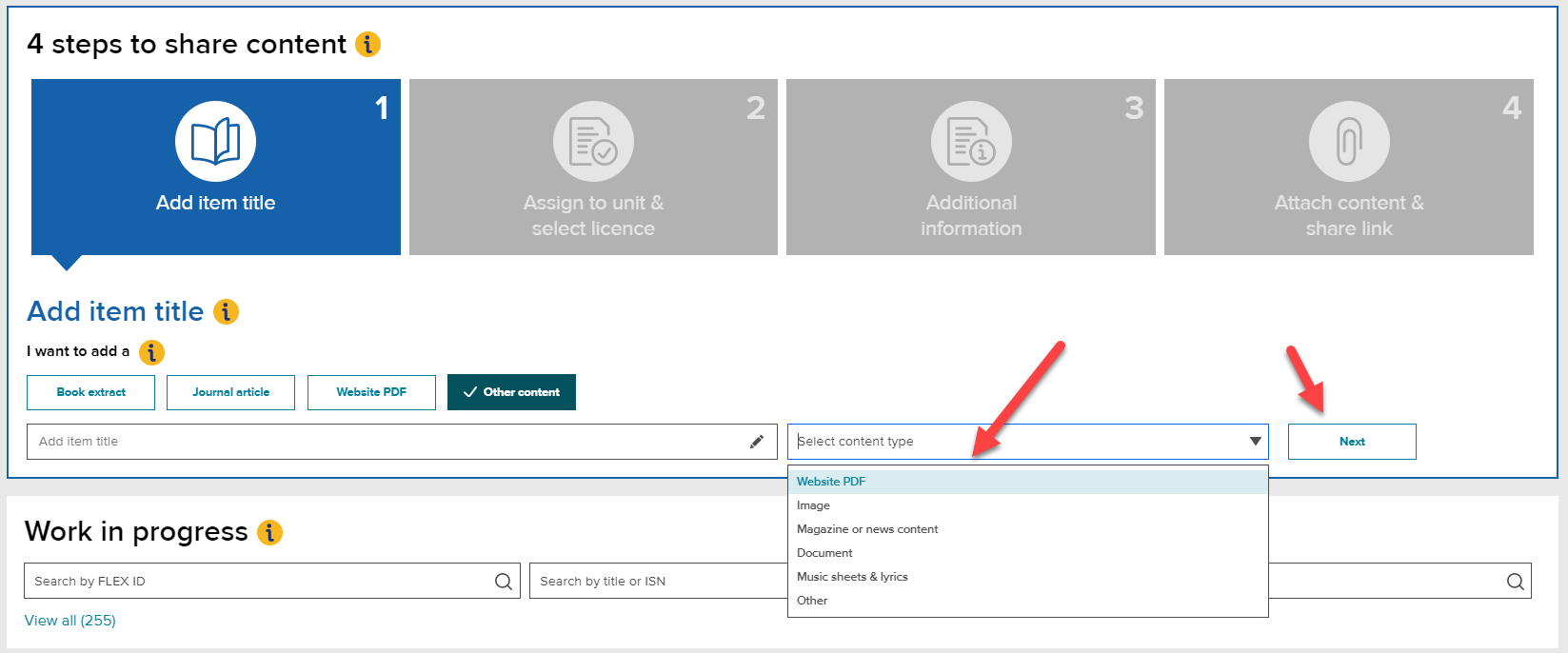 Step 2: Select and assign this document to a unit and click on 'Next'

Step 3: Most of the information required on this page is optional, it is good to include to provide good metadata as well as record-keeping for your institution. The mandatory fields are the field for 'Publisher/s name' and the name of 'Author'. Once you have added all/or most of the information, click on 'Next'.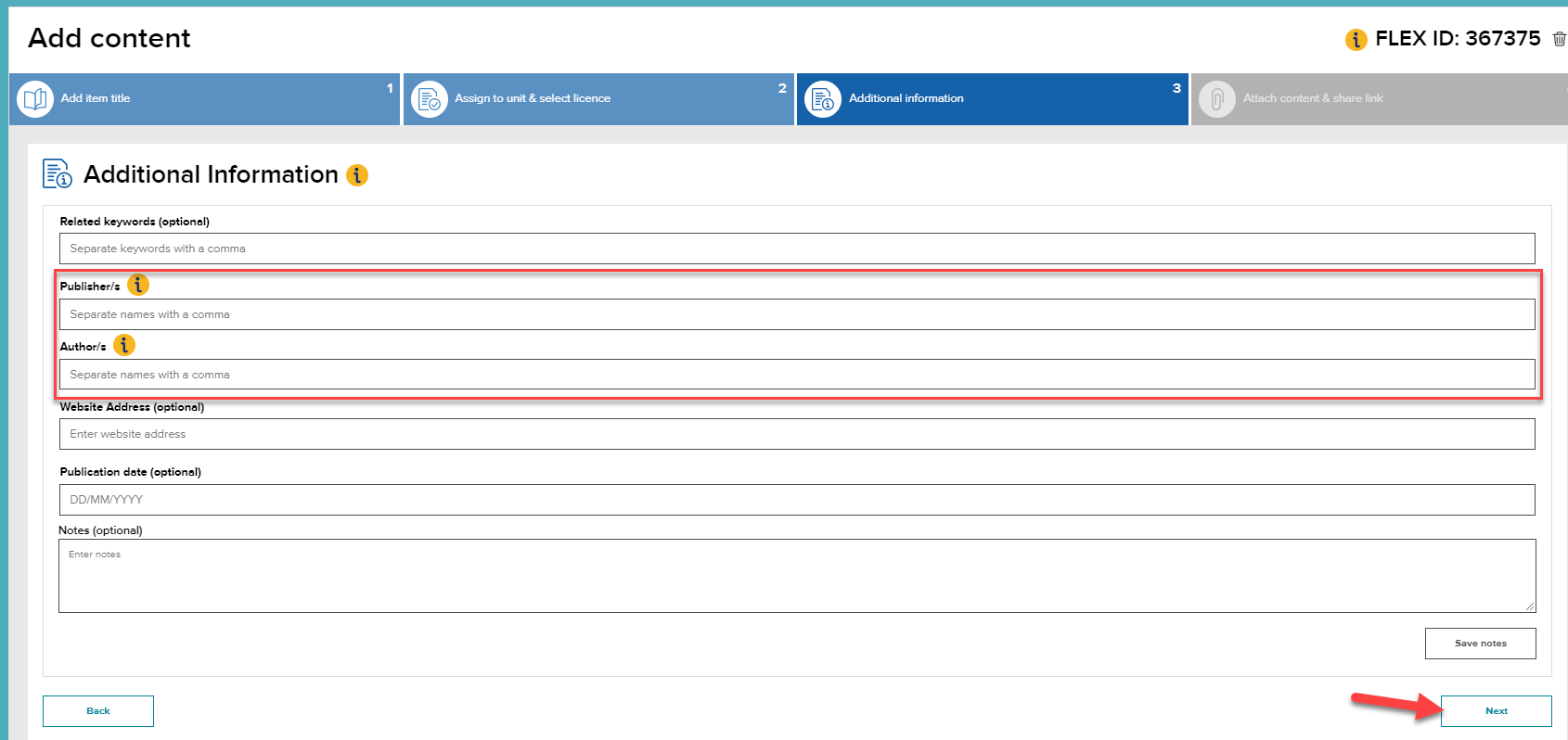 Step 4: Confirm the information entered, at this stage, you can still make amendments to the record. Once confirmed, click on the 'upload file' button.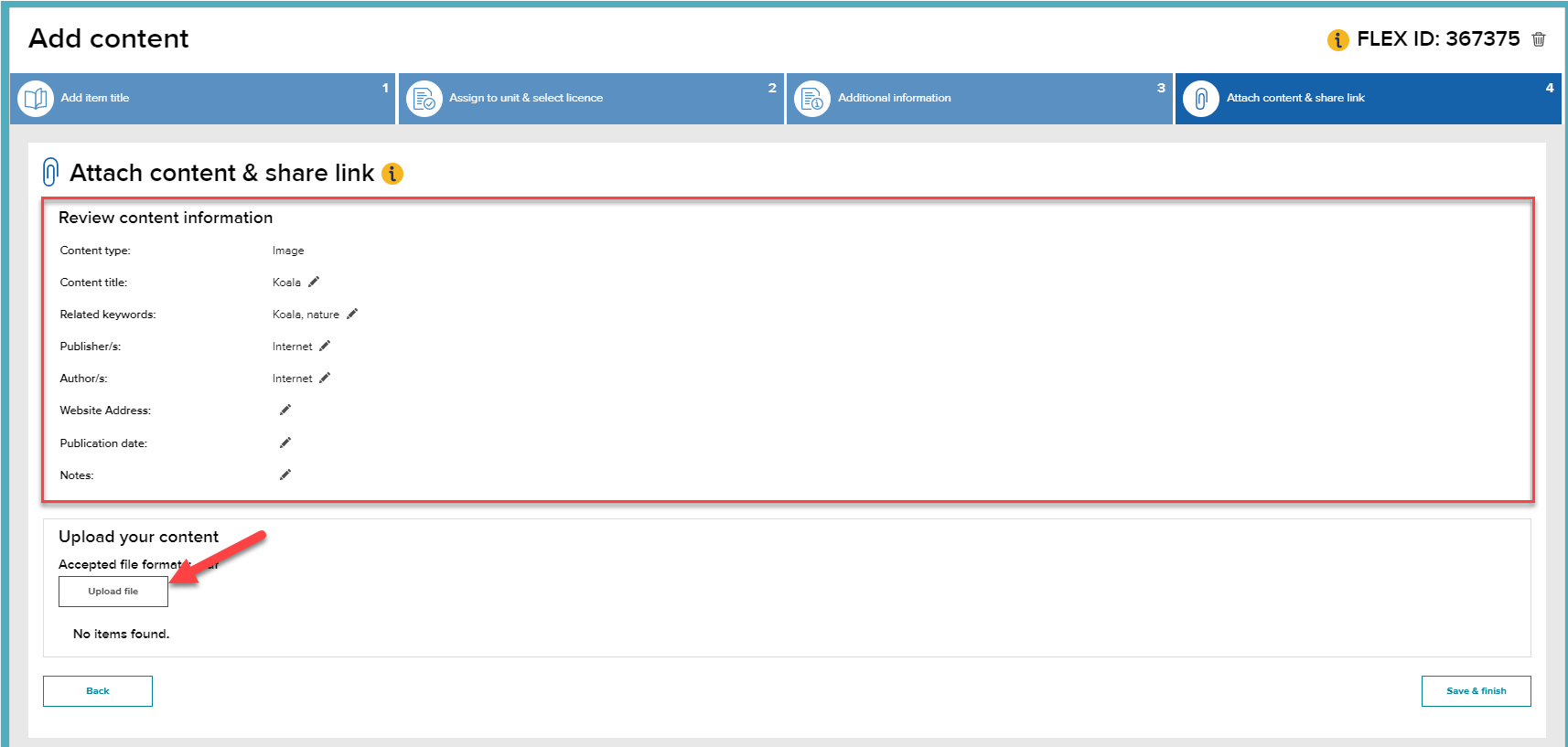 Once the pop-up appears, select the colour scale of your document. Tick the box to confirm if your document is OCRed (Optical character recognition), upload the file and click on 'next'.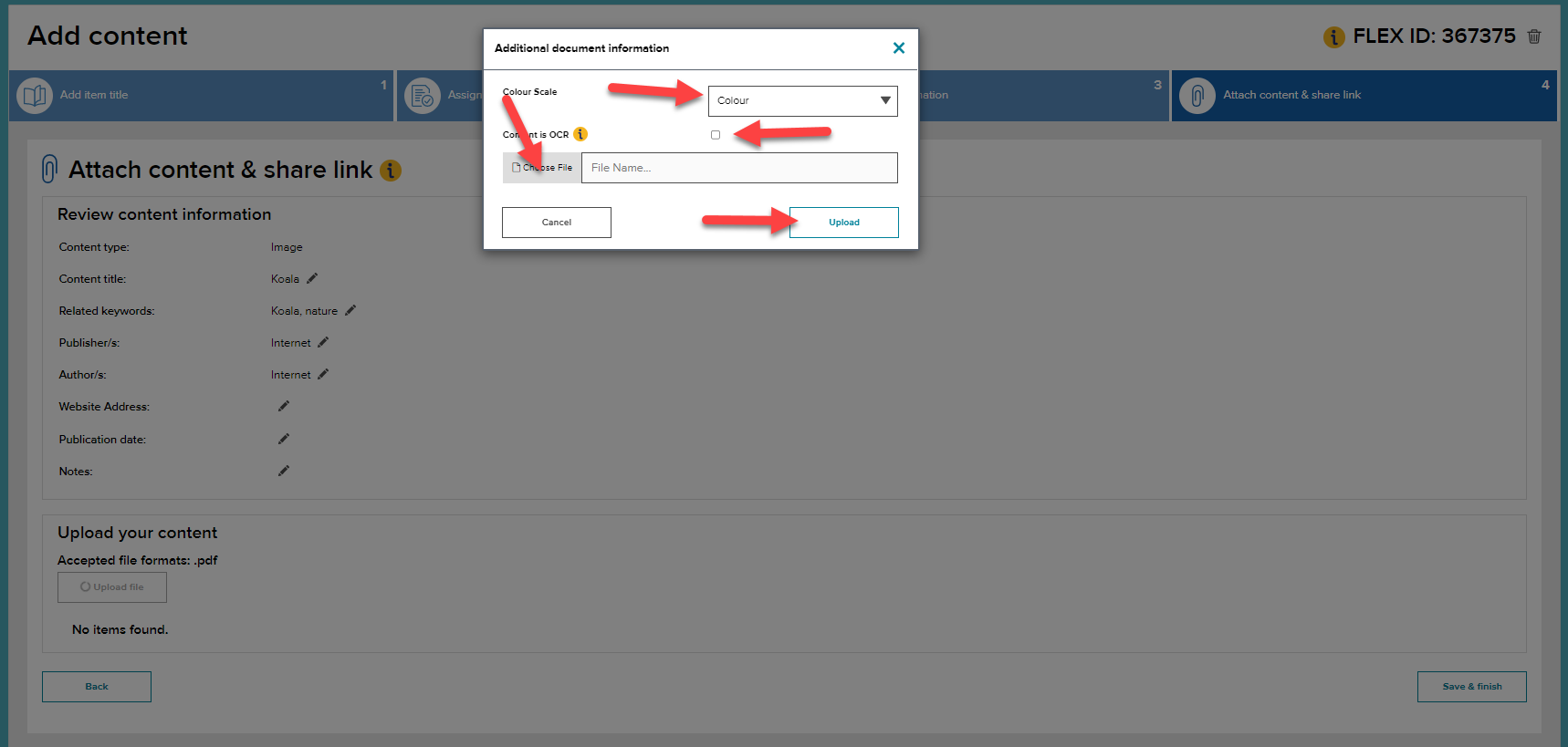 Once uploaded, you can now select the document.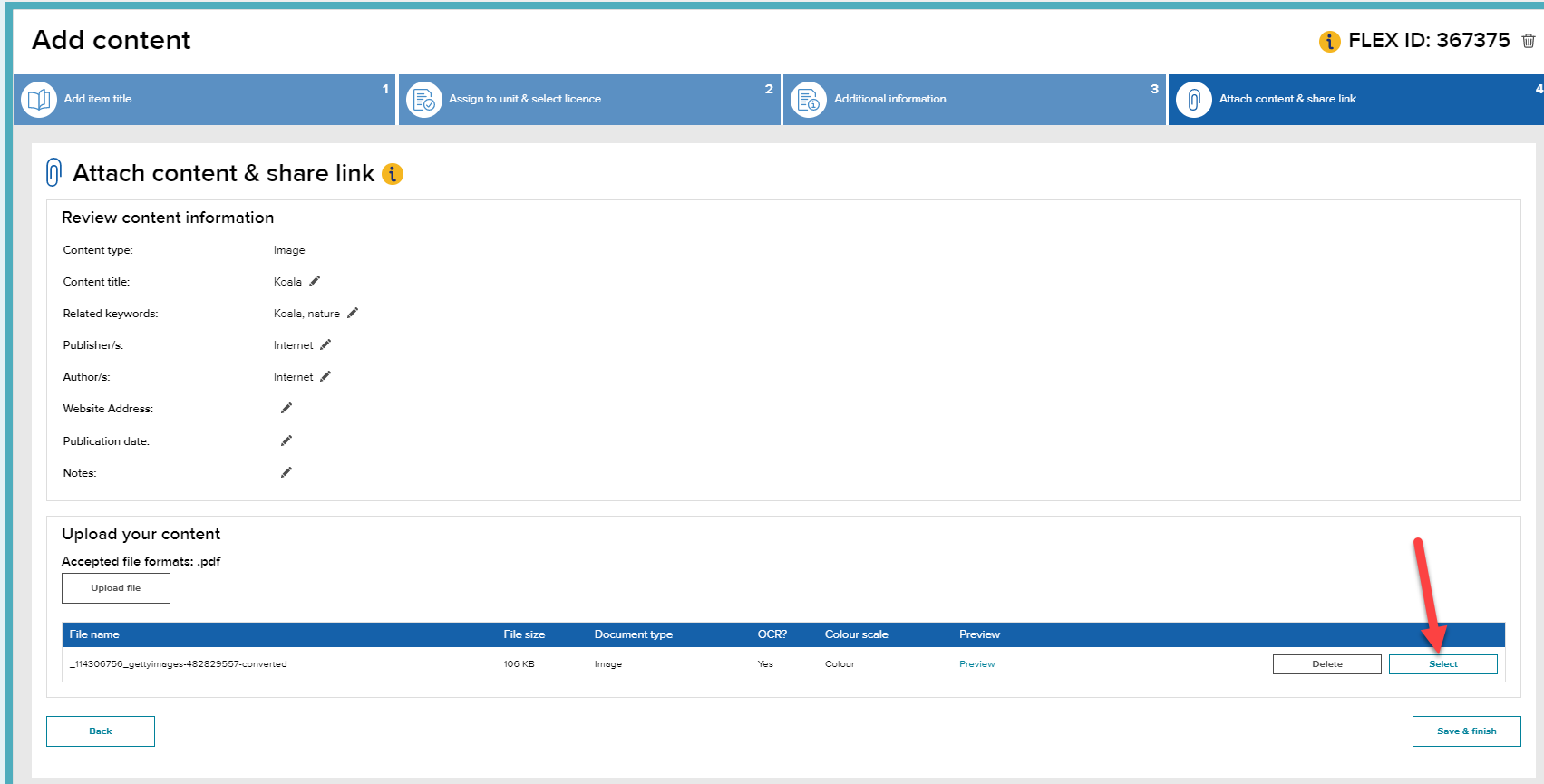 A link is now created and ready to be shared with your student via your Learning Management System (LMS). Once completed, you can click on 'Save & Finish'.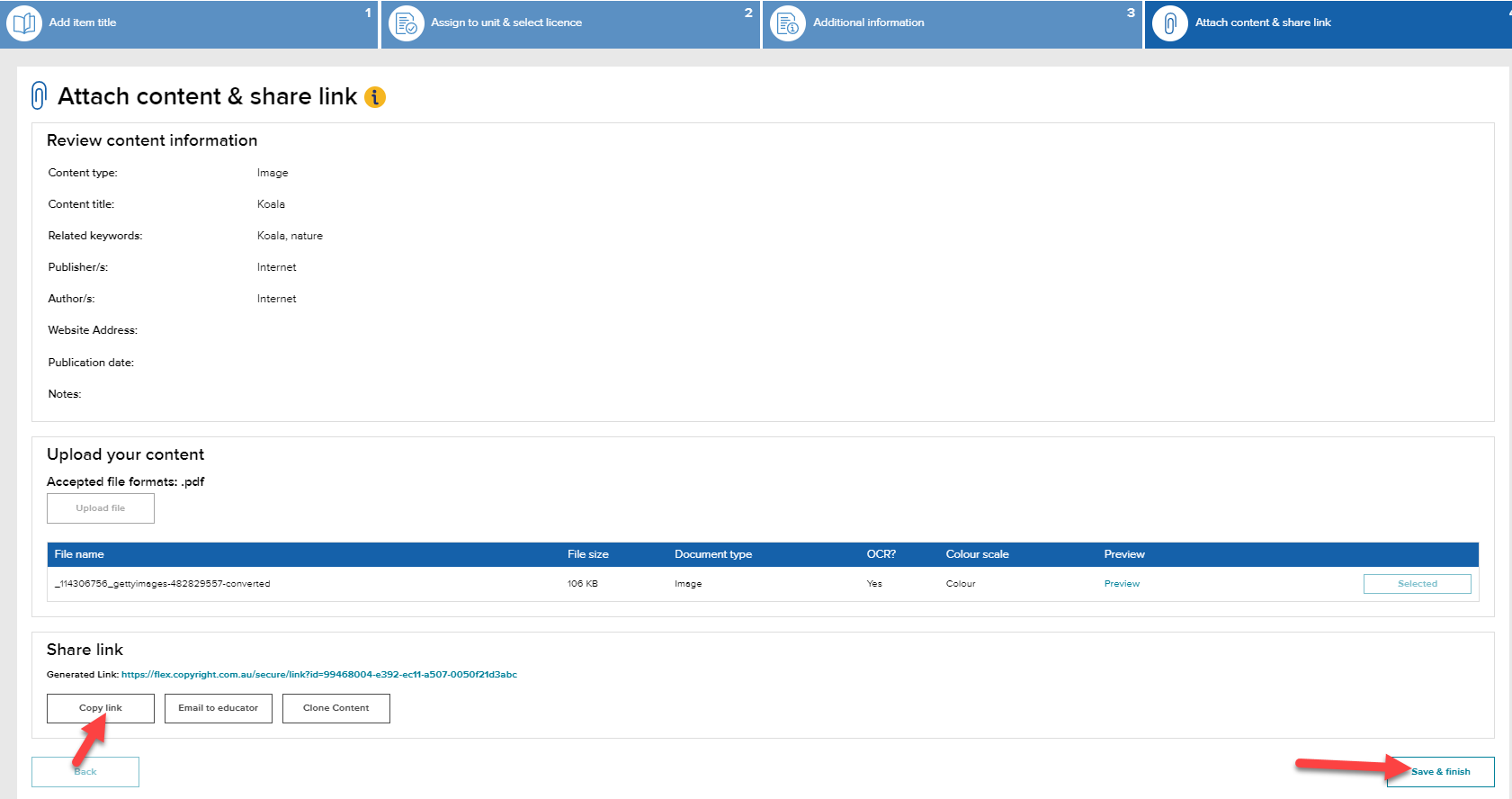 We have another article that will help you to use the website pdf function. Please read it here.