In addition to Book and Journal extracts FLEX allows users to upload materials like Web pages. The document should be uploaded in PDF format. Here is how it works.
Step 1: Once logged in, press the 'Website PDF' button for web pages or 'Other content' for other content types.

Now enter the title of the item and click on Next.

Step 2: Select and assign the item to a unit, optionally add an educator and click on Next.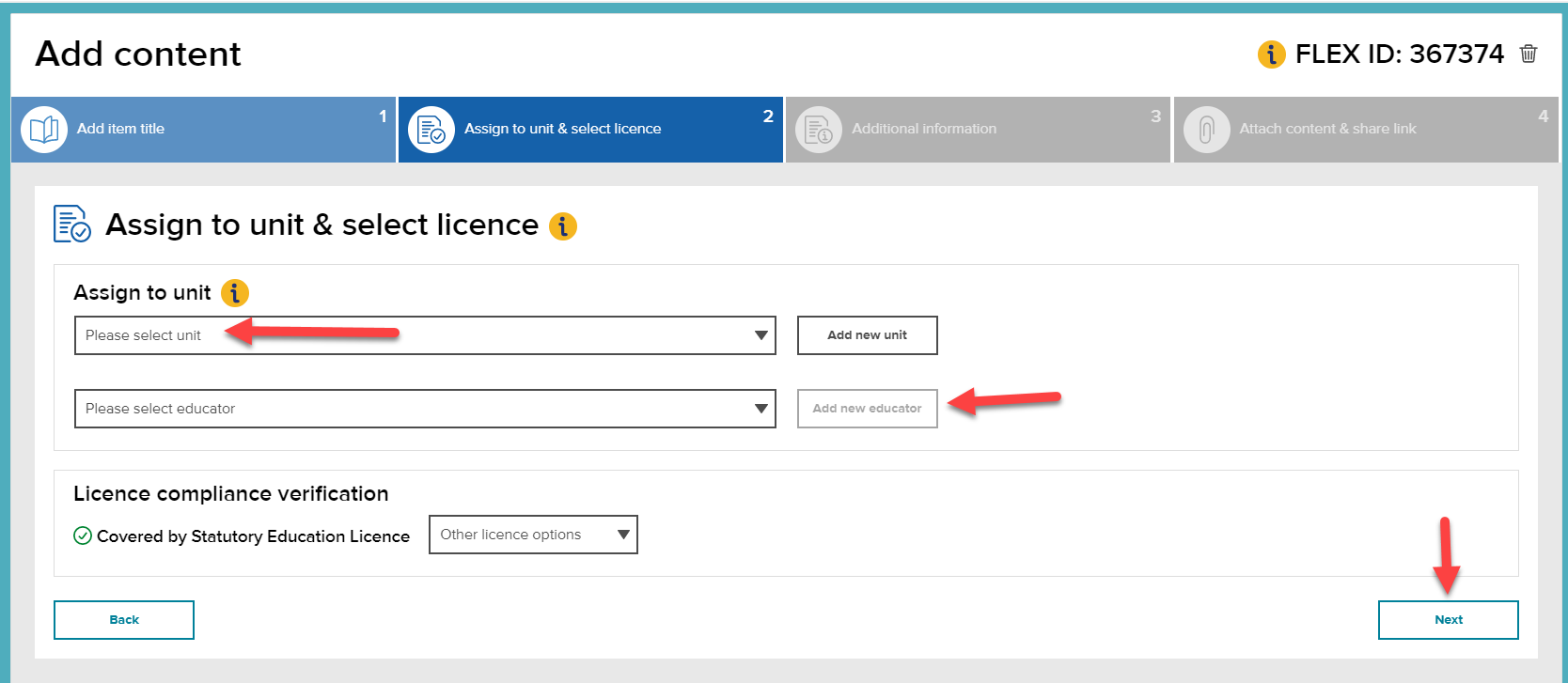 Step 3: Optionally add any related keywords for this document. A website address needs to be provided for a web page. Optionally use the 'Notes' section to enter, for example, the date when you have created the PDF. Click on Next.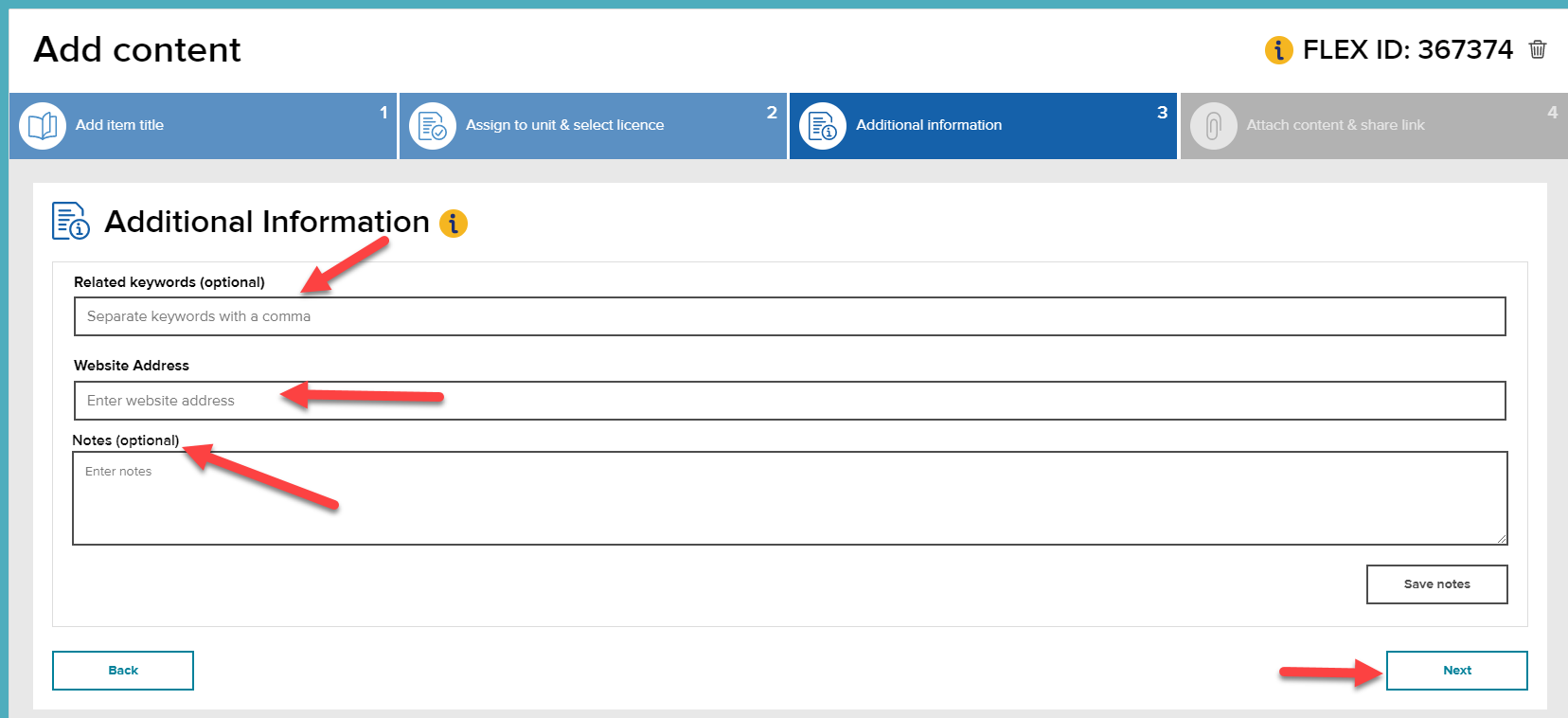 Step 4: Check that the information you have entered is correct. Make amendments to the item as needed. Once the information is correct, click on "Upload file" and a pop-up window will appear.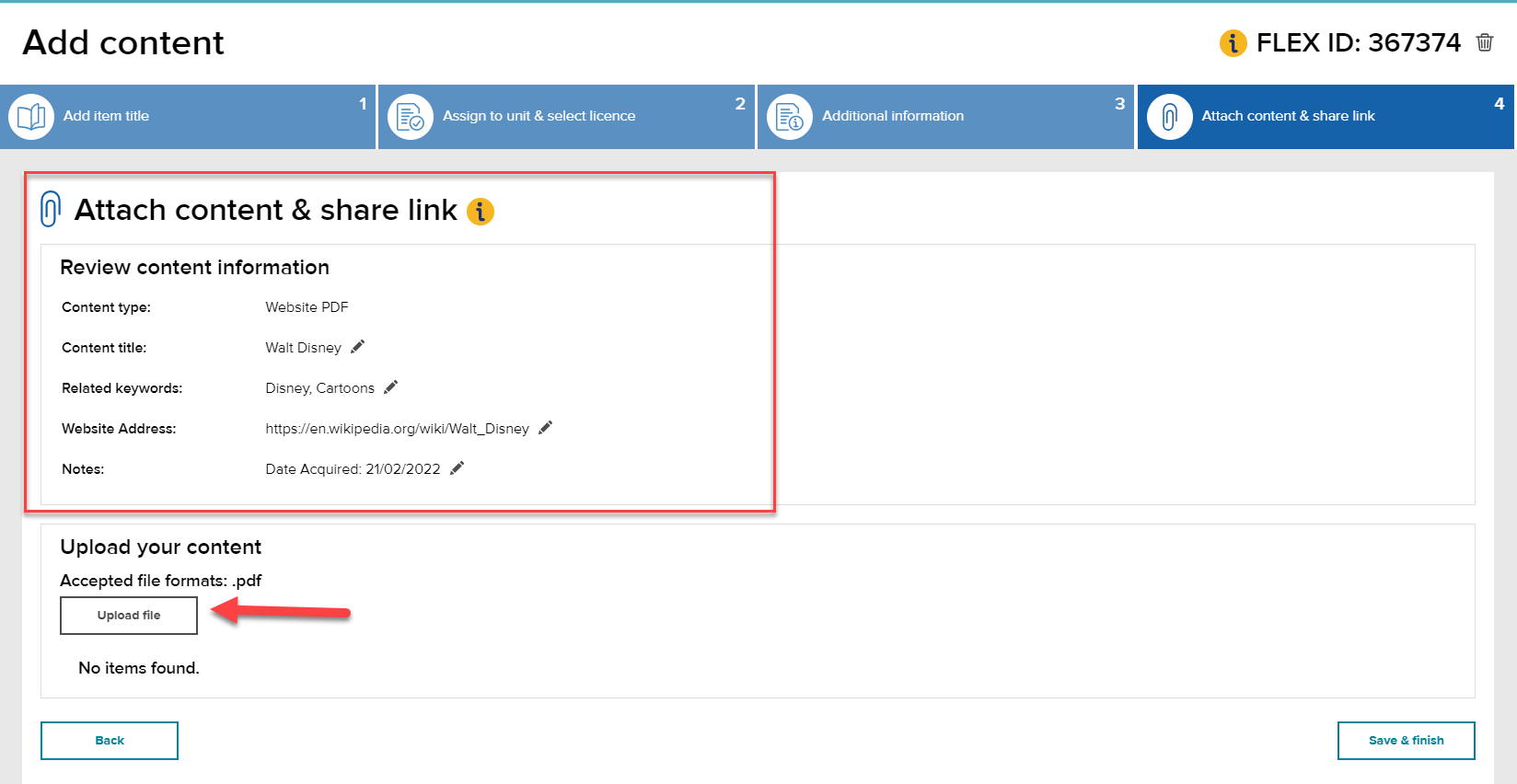 Select the colour scale. Tick the box if your document supports OCR (Optical Character Recognition). Then, select the file and click on 'Upload'.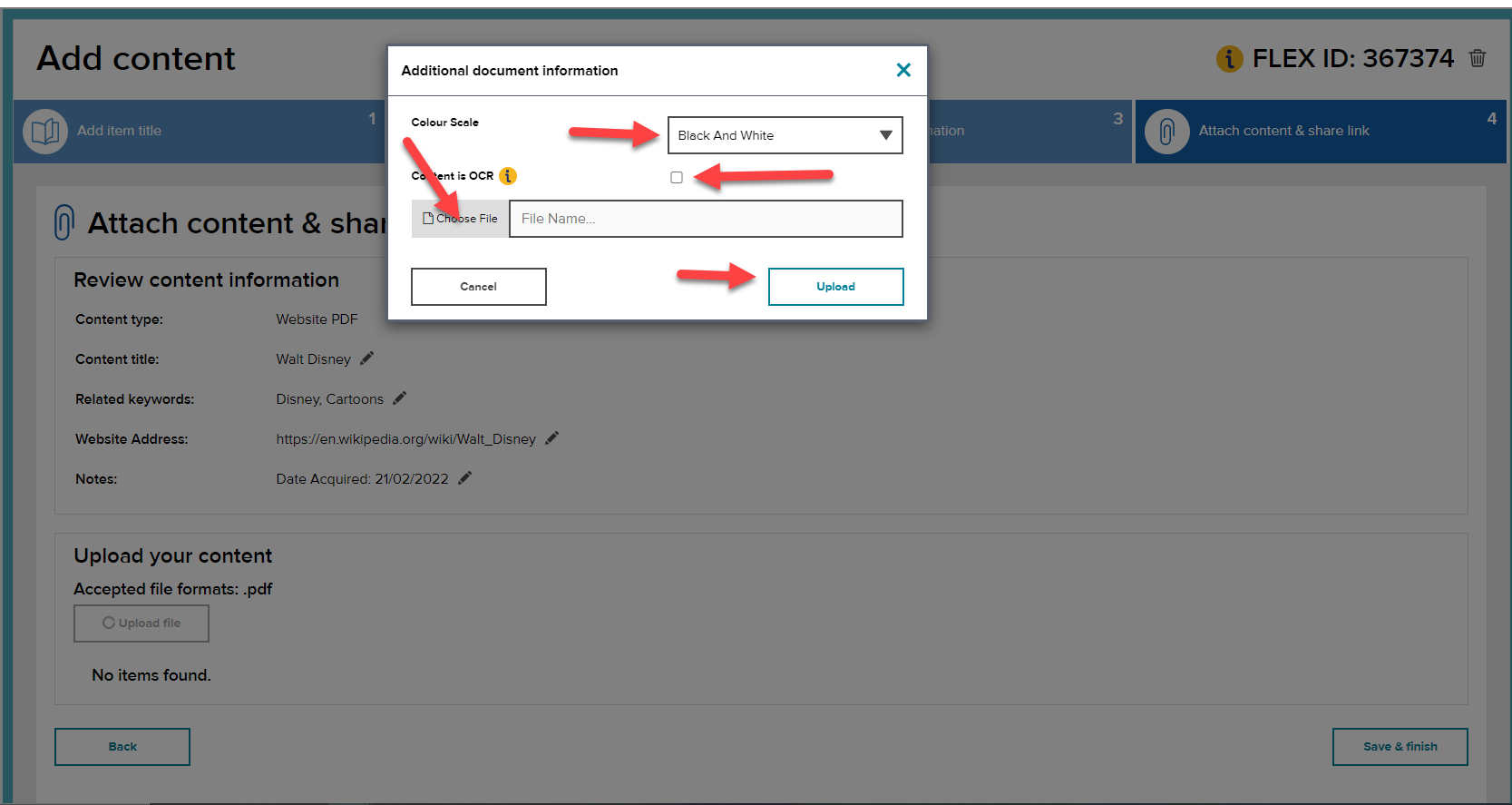 Once the document has been uploaded, select the file.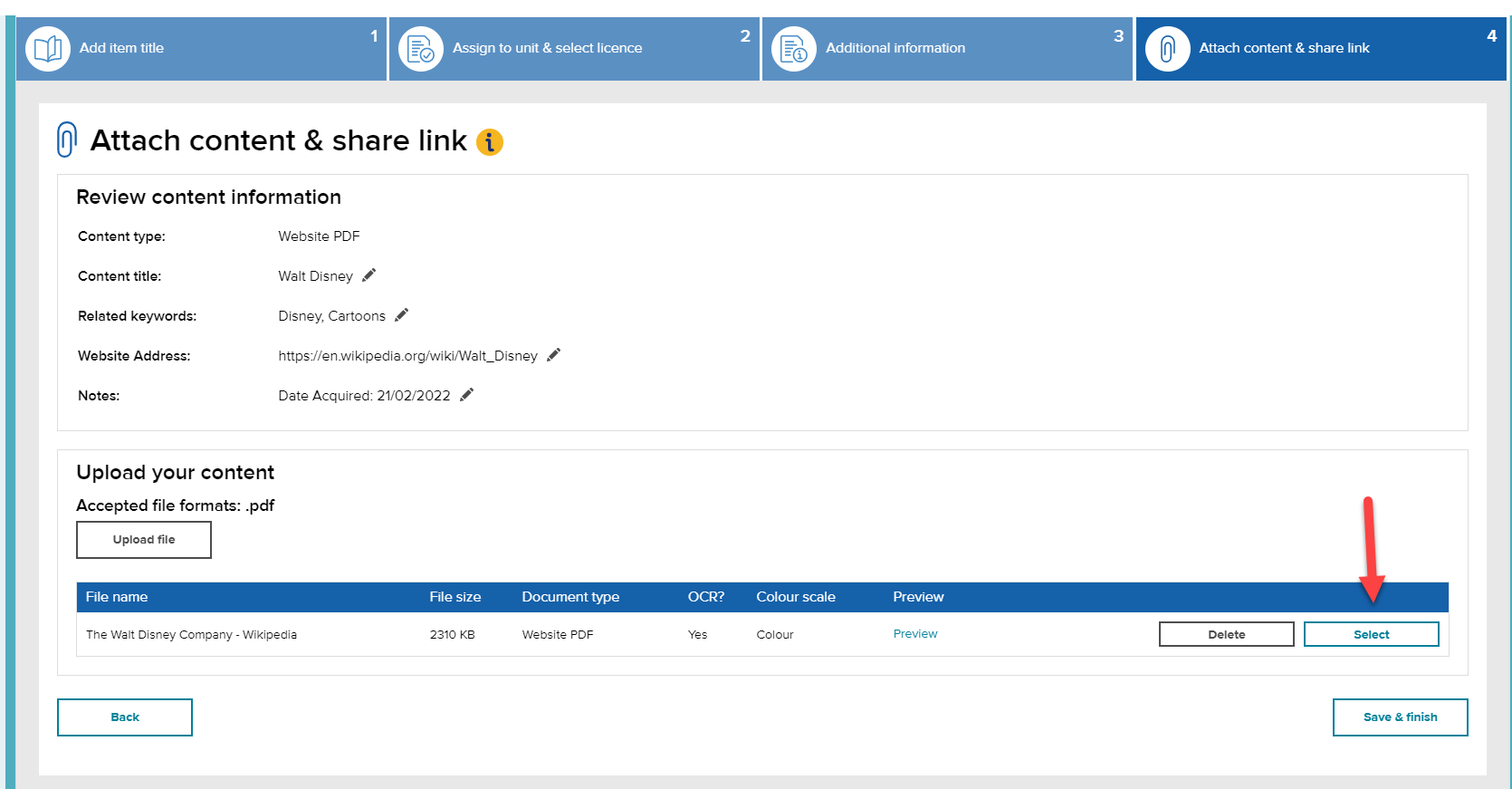 A link is created and ready to be shared with students. Once completed, you can 'Save & finish'.