If you need to share all the content you have listed in FLEX for a specific unit with an educator or if you need to copy and paste it in your LMS in one go without going content item by content item, you have two options. They will list each content item, the matching bibliographic details and the FLEX links.
Option 1 - Email Educator
1. In the menu, go to 'View units'.
2. Find the unit of which you want to share the full content and click on 'View content'.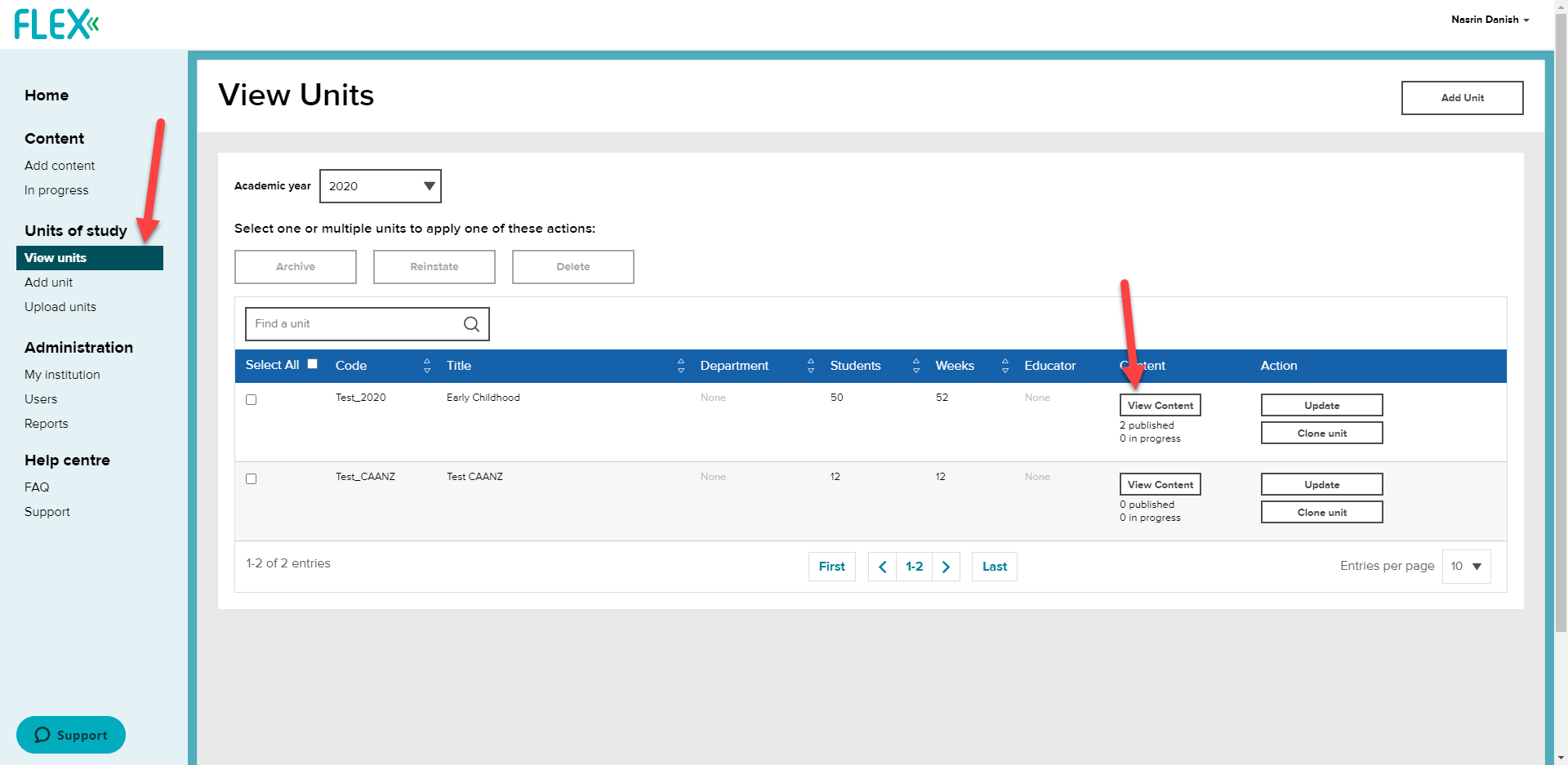 3. Click on the 'Email Educator' button on the top right hand corner of the page. It will open a pop-up window with all the information for each content item attached to this unit that you can email or copy paste.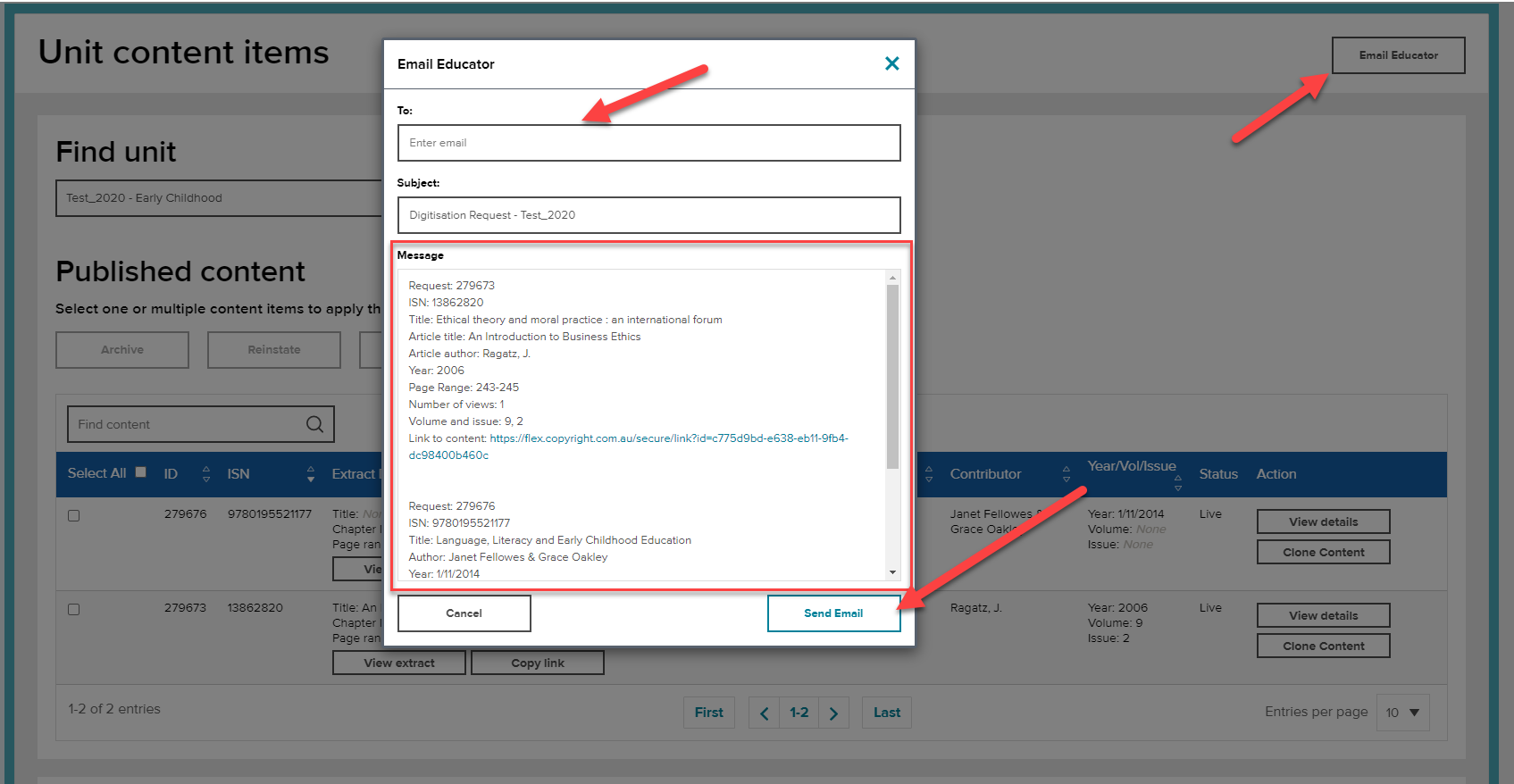 Option 2 - Reports
1. From the menu, click on 'Reports'.
2. Select 'My institution's report' in report type and click on 'Download report'. It will provide all the above information and more in a .csv file that you can reformat according to your needs.