To be able to replace a document served to your students without changing the link, please follow the below steps.
The file itself can be amended for a better quality version (for example if there is now an e-textbook available in FLEX that was not there at the time you created the link).
If you are uploading your own scan: Colour Scale, Source Format (Print or Digital), and Content is OCR.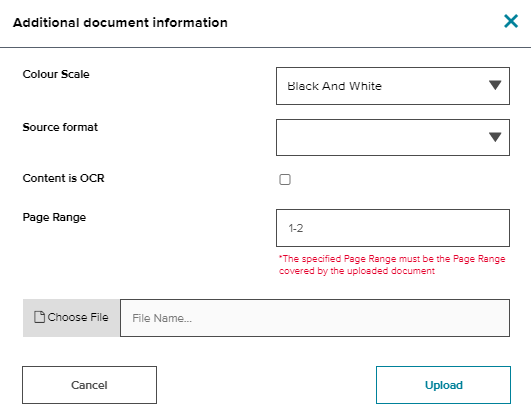 How to amend a request after publishing the content link
1. From the menu, click on 'View units'.
2. In the table of units, click on 'View content' for the unit to which the reading link is assigned.

3. In the table of content, click on 'View details' for the content item you want to amend.

4. It opens the 'Add content' page with all the details related to that extract. In the section 'Attach content & share link' you can either upload your own file, order a scan from the British Library or select a document already in FLEX, whether it's a better quality institution upload or a publisher e-textbook.
The content that was selected to create the link will appear with a disabled 'Select' button and a tick mark.
The new content uploaded or available for selection will appear with an active 'Select' button. This means you can click on it to replace the content served for the link already created. The link will remain the same. You don't need to update it in your LMS. But the reading will be the new piece of content you have selected. The green tick mark will move to the extract you have selected for that link.