In this article, you learn how to add content on Flex and share it with students. There are four easy steps: Search and get item information, select record, assign to the unit and check compliance and finally attach content and share the link. Below is a step by step guide, or you can watch this video.
Start by choosing either a Book extract or a Journal article and click into the search bar.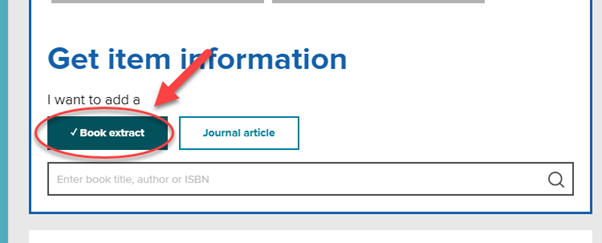 Type in either a title, author or an ISBN and hit enter or click on the search icon to submit your search.

In the second step, select a record from the search results. This step is to ensure you have retrieved the correct bibliographical details. Finding a title in the results does not mean that the content is available in FLEX. This will be confirmed in a later step.
Alternatively, if you do not find the record you are looking for, you can 'add a new record', and fill in the information as needed.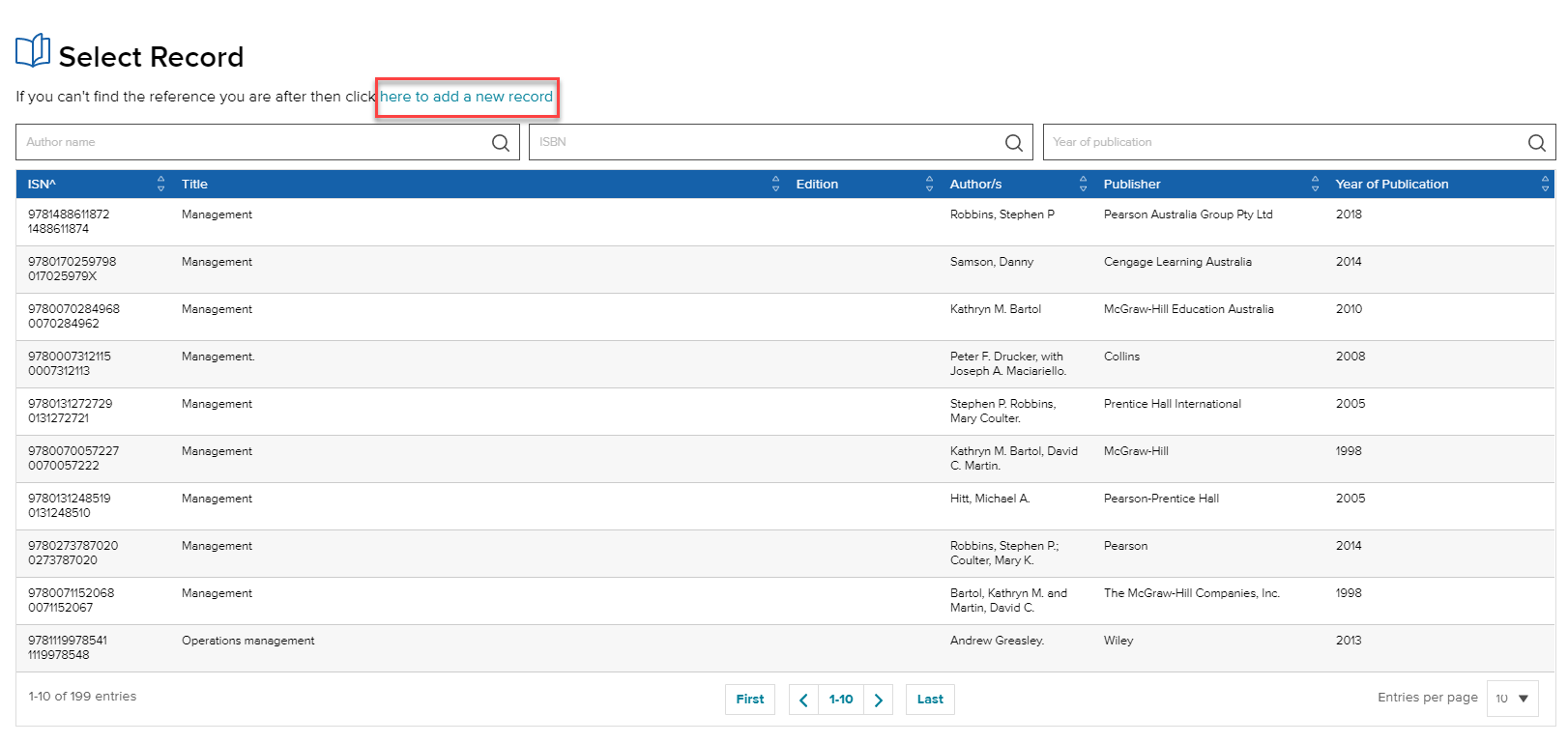 In step 3, you can confirm that the book's details are correct and enter the required page range.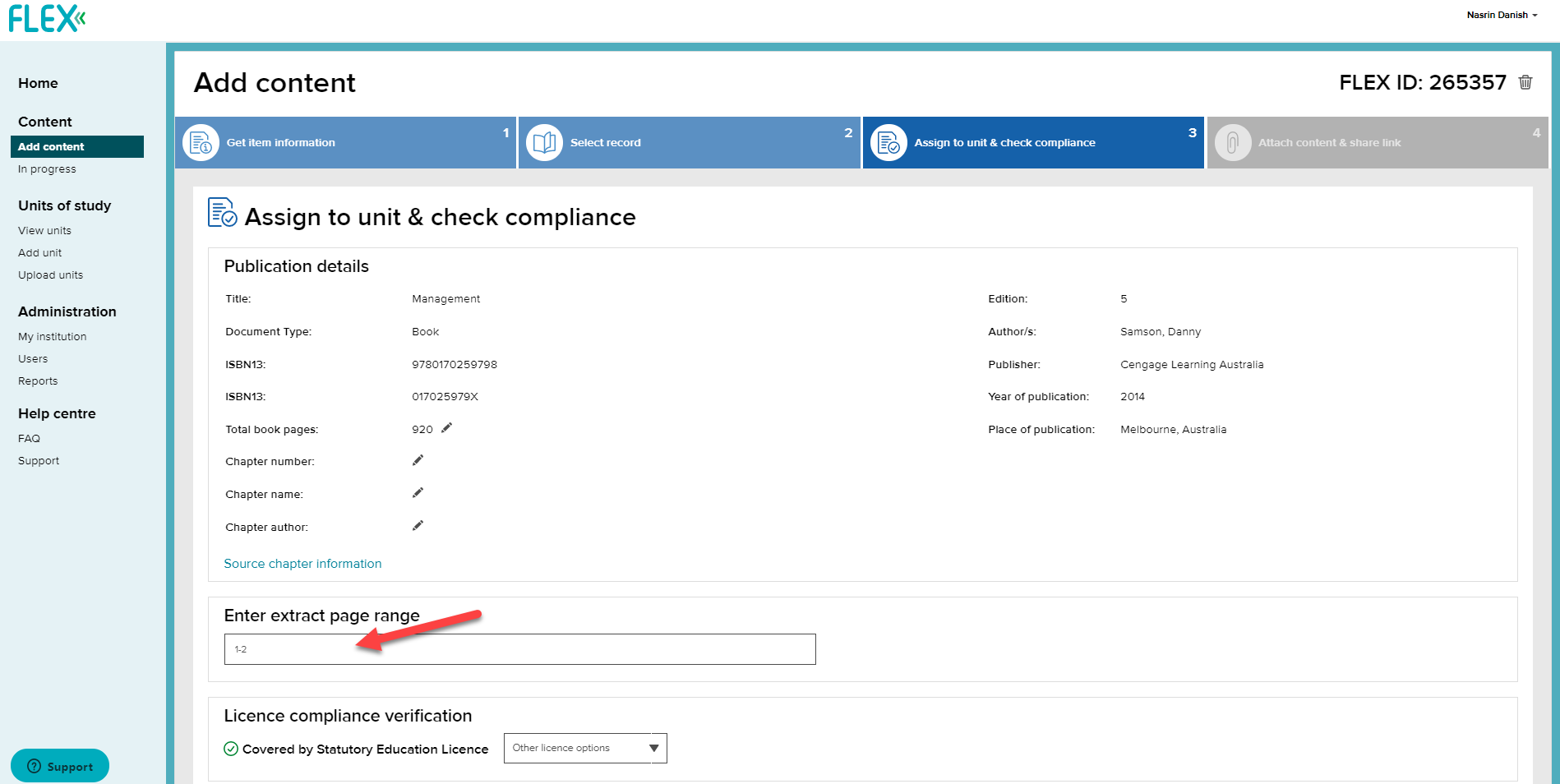 As part of the compliance workflow, check that the "Licence Compliance Verification" is ticked in green.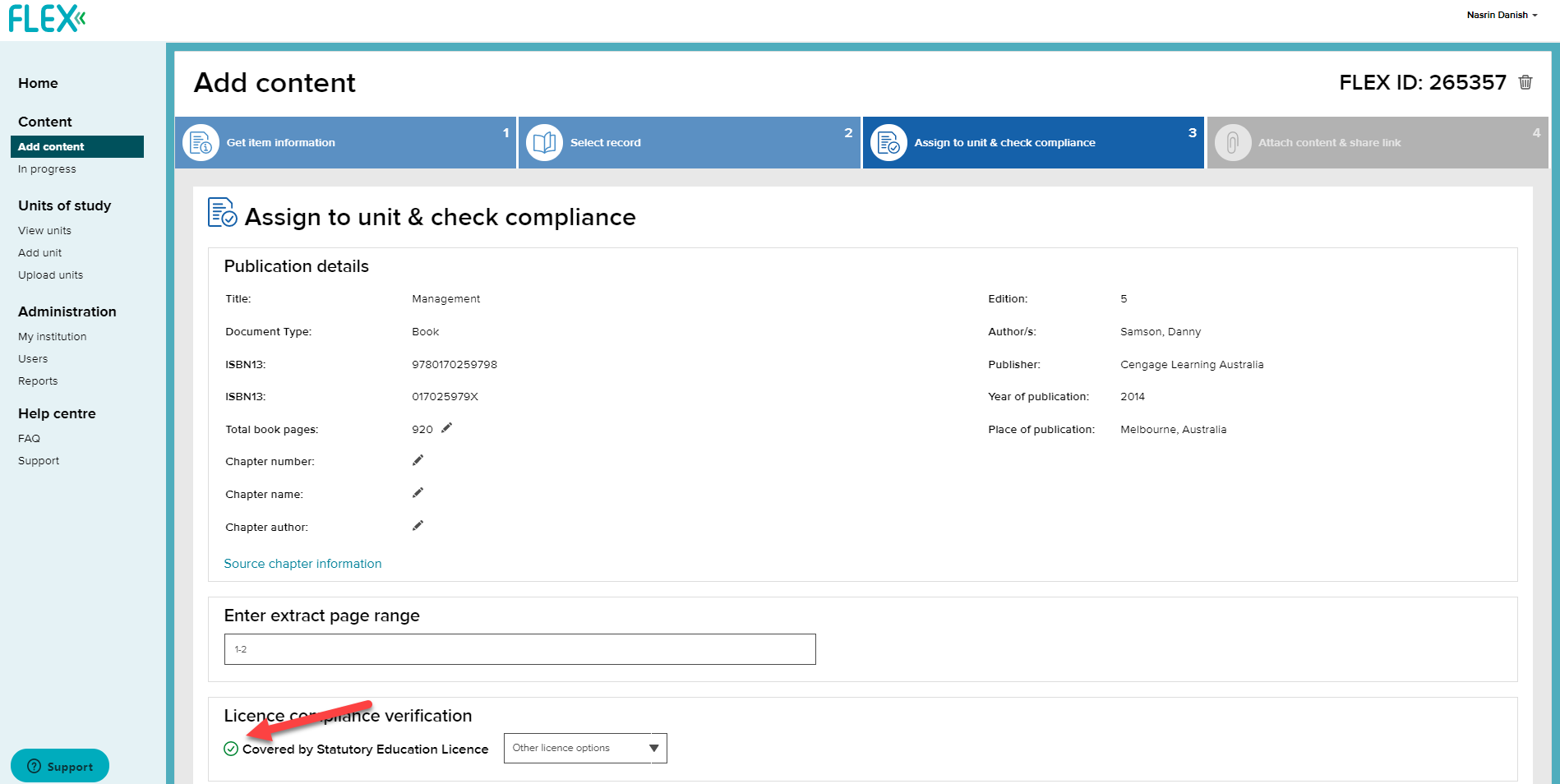 There is an override option that allows you to select an alternative licence if you like.

You can then assign this content to a 'Unit' by selecting it in the dropdown menu. Optionally, you can also assign an educator to this unit. Once you are done, click on 'Next'.

In step 4, FLEX automatically calculates the book's usage percentage or journal for that specific unit. You may need to confirm the 'Usage compliance' to ensure that no more than 10% or 1 chapter of a book, or 1 article per journal edition is already being used for this unit. If the page range selected is a whole chapter, a tick box will appear for you to tick and confirm that your usage is within extent limits.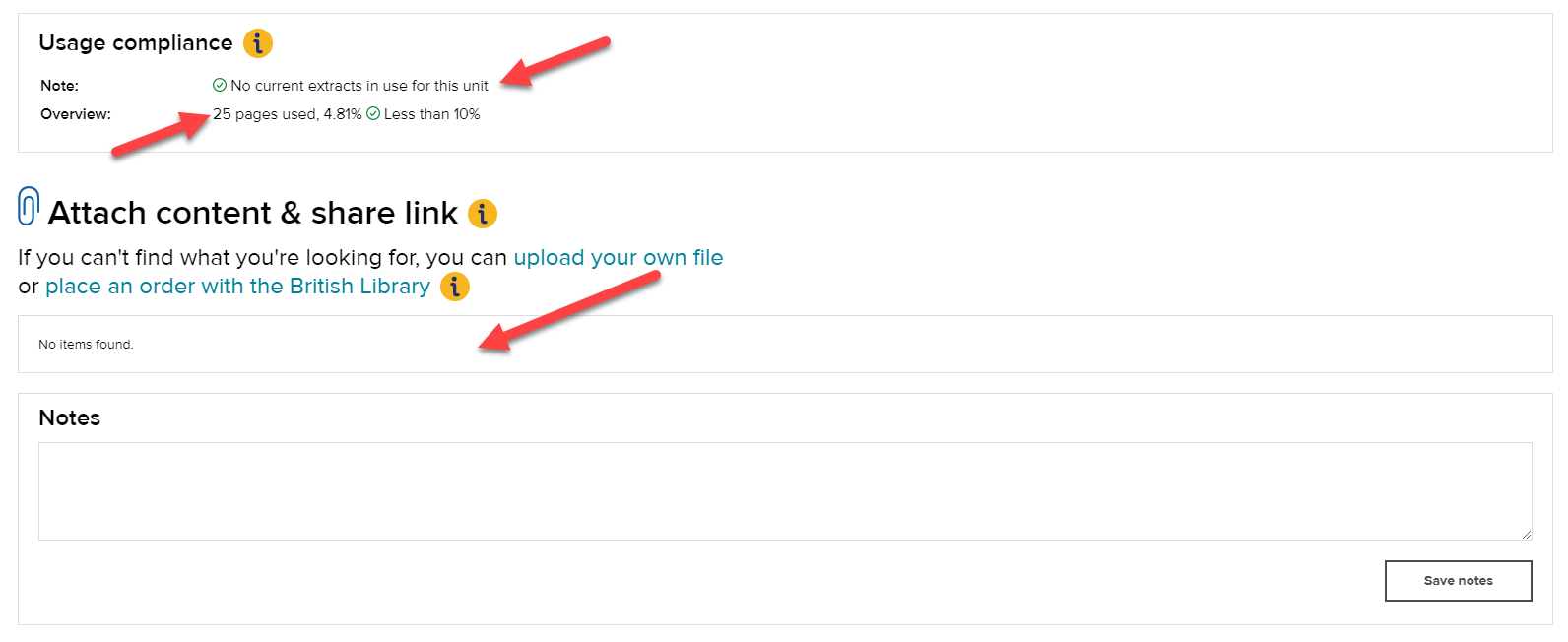 Now you can check to see if there is content available in FLEX. Should there be no content available, you can upload your own file, alternatively, you can place an order with the British Library.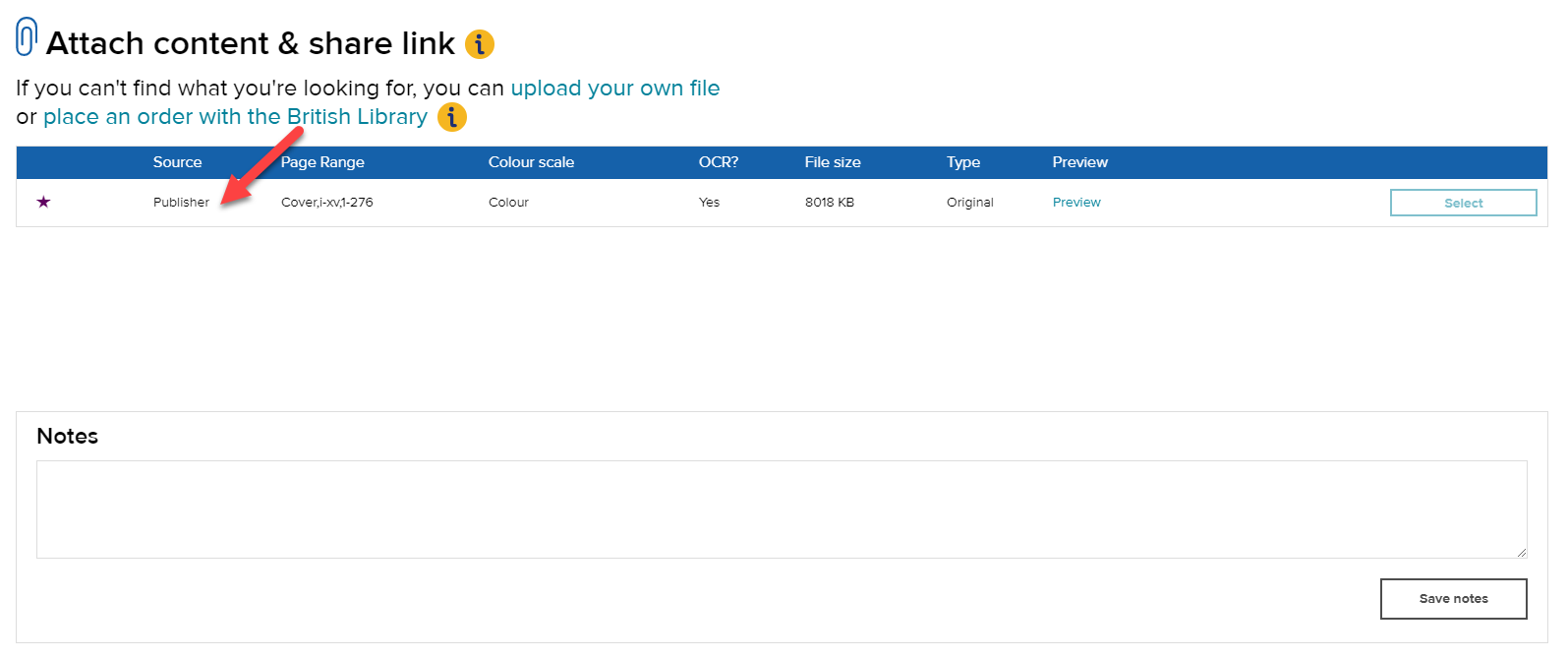 If there is content, the source will be tagged as either an 'institution upload' or 'publisher'. For the 'institution upload', you can use the preview to check the quality of the scan. You may use this scan if it matches the page range you are looking for.
For the 'publisher' tagged content, you can also preview the book to confirm the page range you are requesting for, should the page range be incorrect, you can amend this before selecting the source to create the link.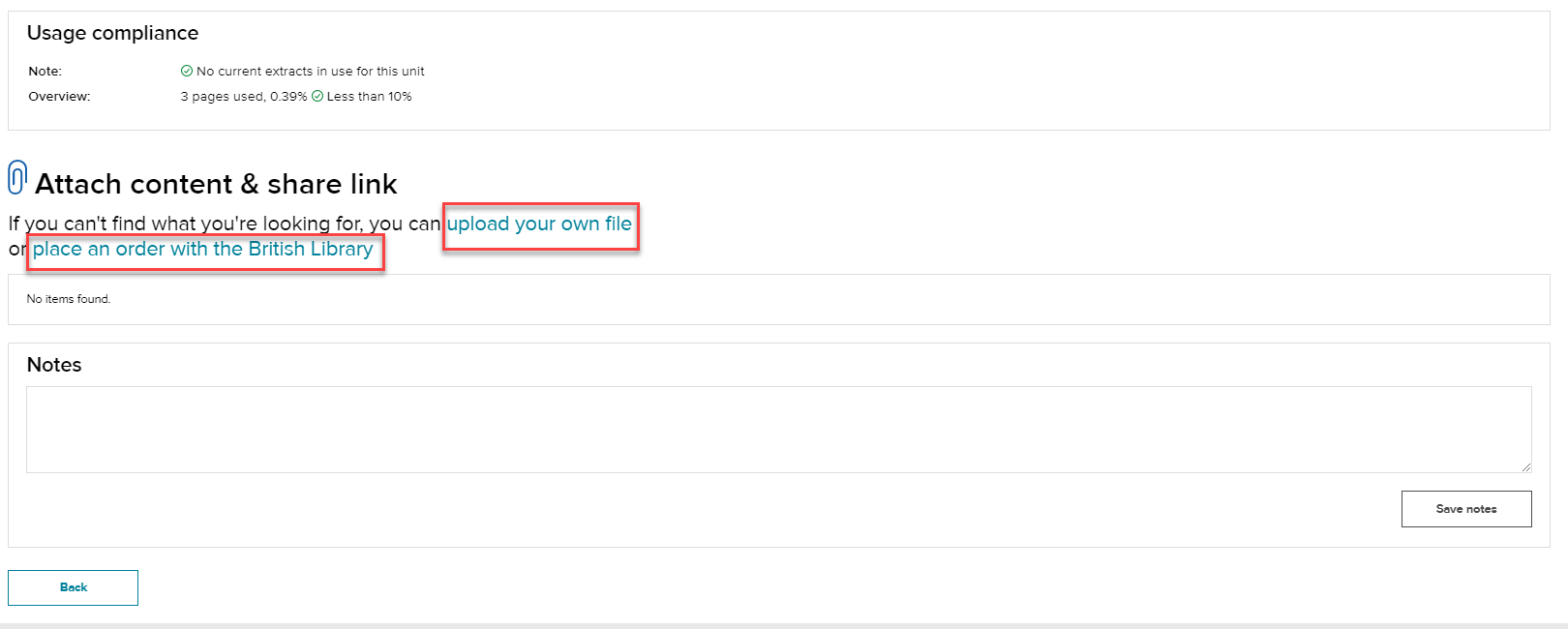 When you click on 'Upload your own file', a popup will appear. Choose the colour scale depending on your colour scale.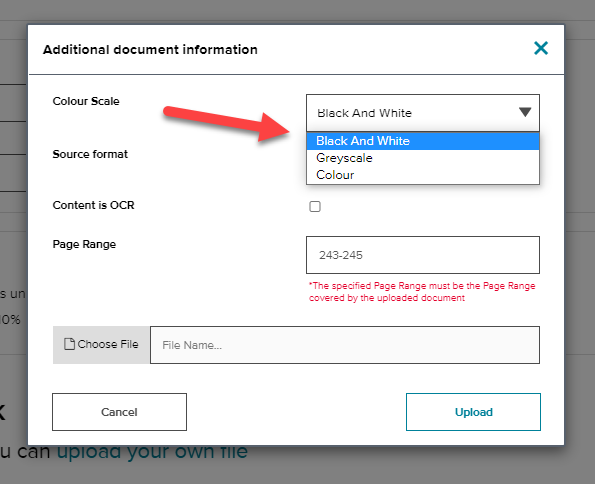 Next, select the 'Source format'. Note: Only select 'Original' if you have a publisher's original file.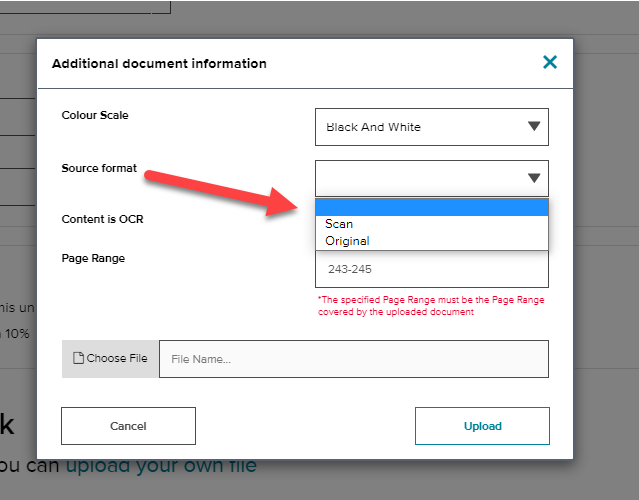 If your content has optical character recognition, tick the box. Once you have selected your file via 'Choose File', click on 'Upload'.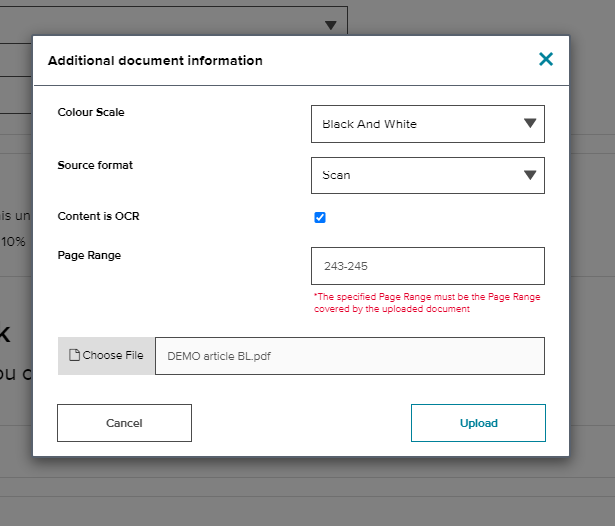 Now that the document has been uploaded, you will see the extract in the 'Attach content & share link' section. You can 'Preview' the content to check the scan's quality and make sure it matches with your page range. Once satisfied, click 'Select' to generate a link.
Note: if you are using an e-textbook from a publisher that is already in FLEX, the preview button will display the whole book for you to confirm your selection of pages, but only the extract you indicated will be served to students.
The link to your extract or article is automatically generated. You can now copy and paste it in your authenticated Learning Management System. Please see the article 'FLEX Readings - Copy the correct link into your Learning Management System'.
Note: You would have provided your LMS details while setting FLEX up. Authenticated students can only access this link. See the article on 'Setting up authentication in FLEX' for more information.