When a unit is being setup in FLEX, you are asked to indicate the number of students for that unit. This figure does not have to be the exact number if not available; an estimated figure is also acceptable. We require this information as well as the number of weeks the unit runs for to calculate the distribution of royalties allocated to the copyright owners.
Note: If a unit is repeated throughout the year or is taught across multiple campuses, the number of students or estimate number of students needs to be the total amount of students for the year across all campuses.
To update the student numbers in bulk, log into FLEX and in the Menu, click on 'Upload units'.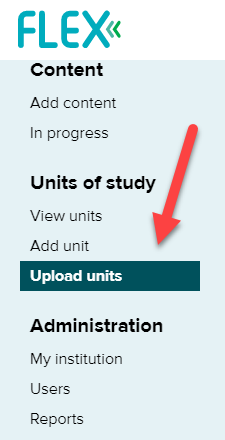 Next, you will need to click on the link 'generating a .csv file prefilled with the current information'.

This will then open a pop-up window:

Check the following:
The update type is set to 'Student numbers only'
Click on 'Generate CSV' once you are done
The report will open in a .csv sheet.
'UnitCode' is the code of your unit and 'NumberofStudents' is what you have added at the time you set up your unit. This number is what needs to be updated directly in that column. Once you have updated the number of students for each unit, save this document as a .CSV file.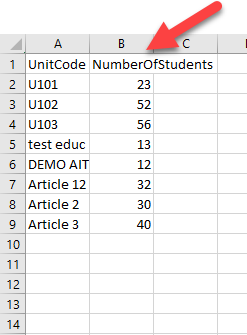 When you are ready to upload it onto FLEX, click on 'Bulk Update'. Another popup will open. Search for your file, check that the update type is set to 'Student numbers only' and click on 'Bulk update'.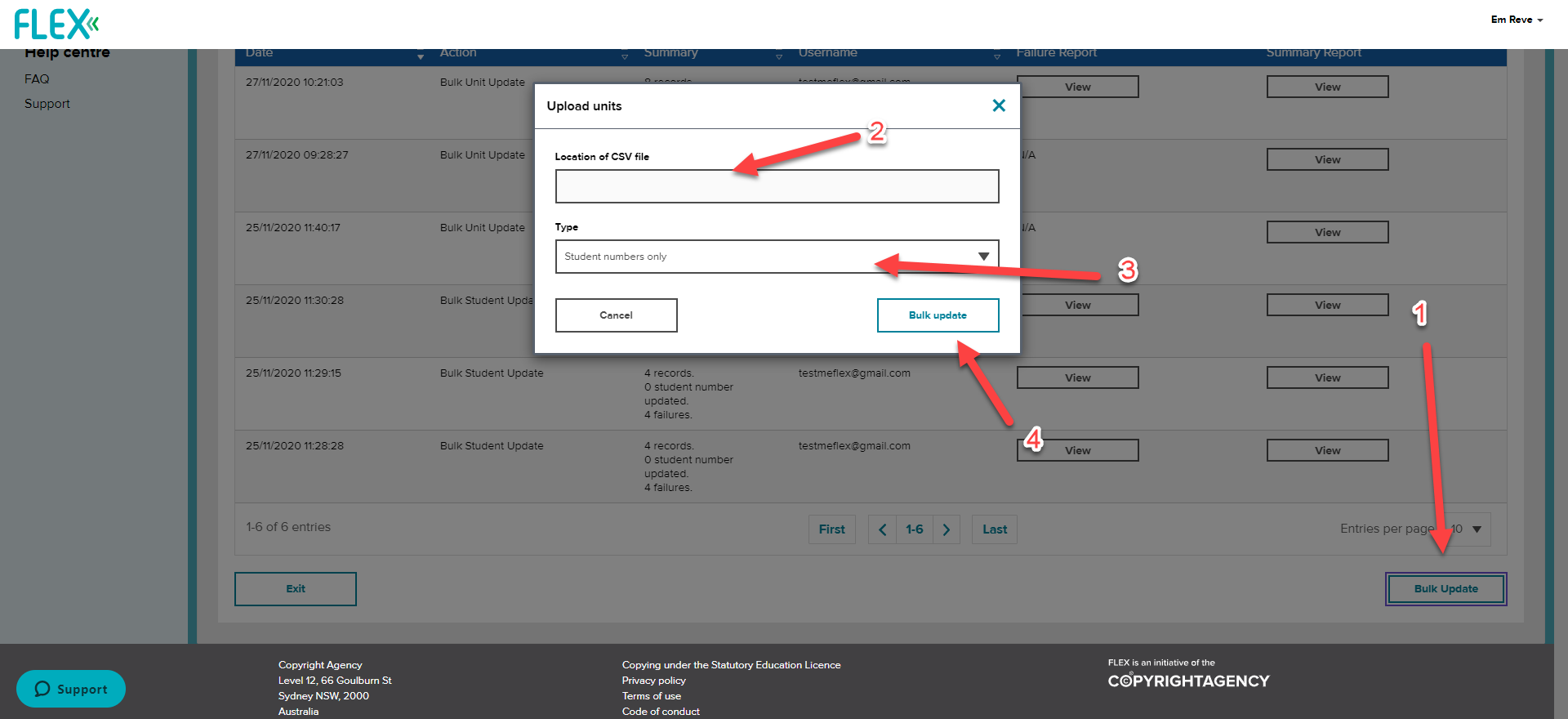 Once you have completed the upload, the upload will appear as the first line in the 'Previous updates' table:
The 'Summary' column indicates how many units were updated and if some updates failed.
The 'Failure Report' column indicates N/A if no upload has failed. If there is a failure, a report will be generated.
The 'Summary Report' column allows you to view and check if every single update has been made successfully.