At times when searching in FLEX, you might not find the content you are looking for. In this scenario, you may upload your own scans to the platform.
Note: This process begins after you have searched for a book or an article and have landed in Step 4 of the workflow. For a full overview of how to add and share content in FLEX, click here.
1. In step 4, once usage compliance is confirmed, you will see the option to 'upload your own file'.

2. A popup will appear. Start by selecting the 'Colour scale' of your scan.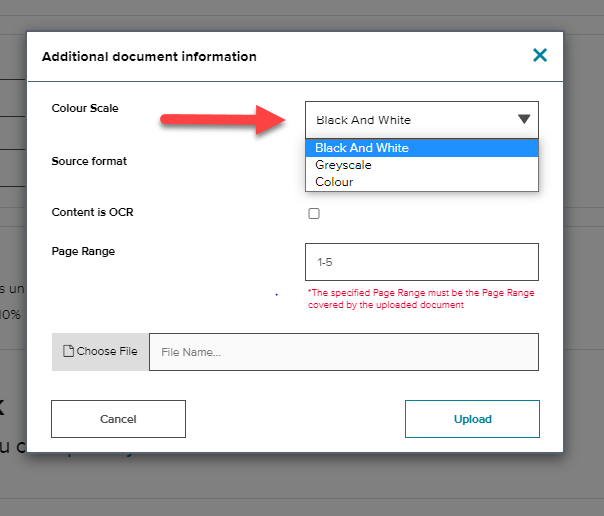 3. Select the 'Source format'.
Note: This will most of the time be 'Scan'. The 'Original' is for a publisher original e-file.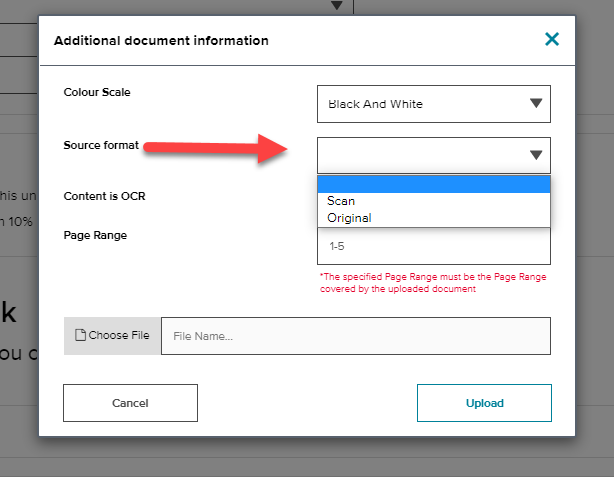 4. Tick the box 'Content is OCR' if your scan has optical character recognition properties (allows user to highlight and copy text as well as search for keywords).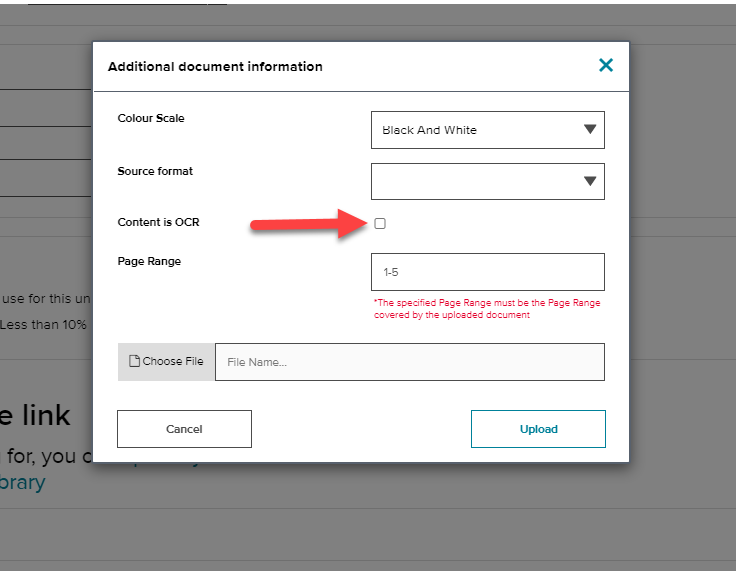 5. The 'Page range' automatically is prefilled with the page range you indicated at an earlier step.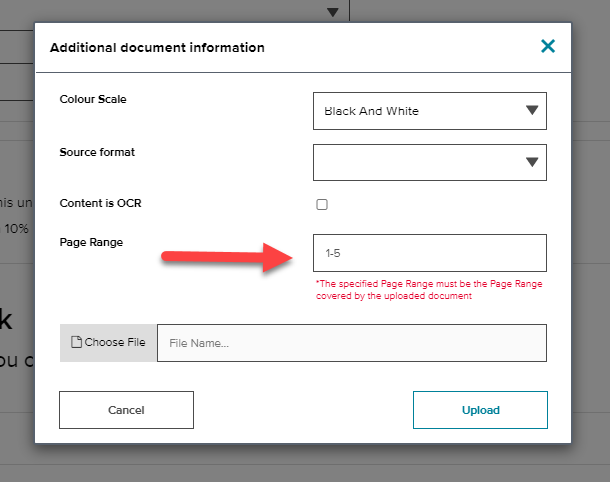 6. Click on 'Choose file' to upload the scan. Once the scan is selected, click on 'Upload'.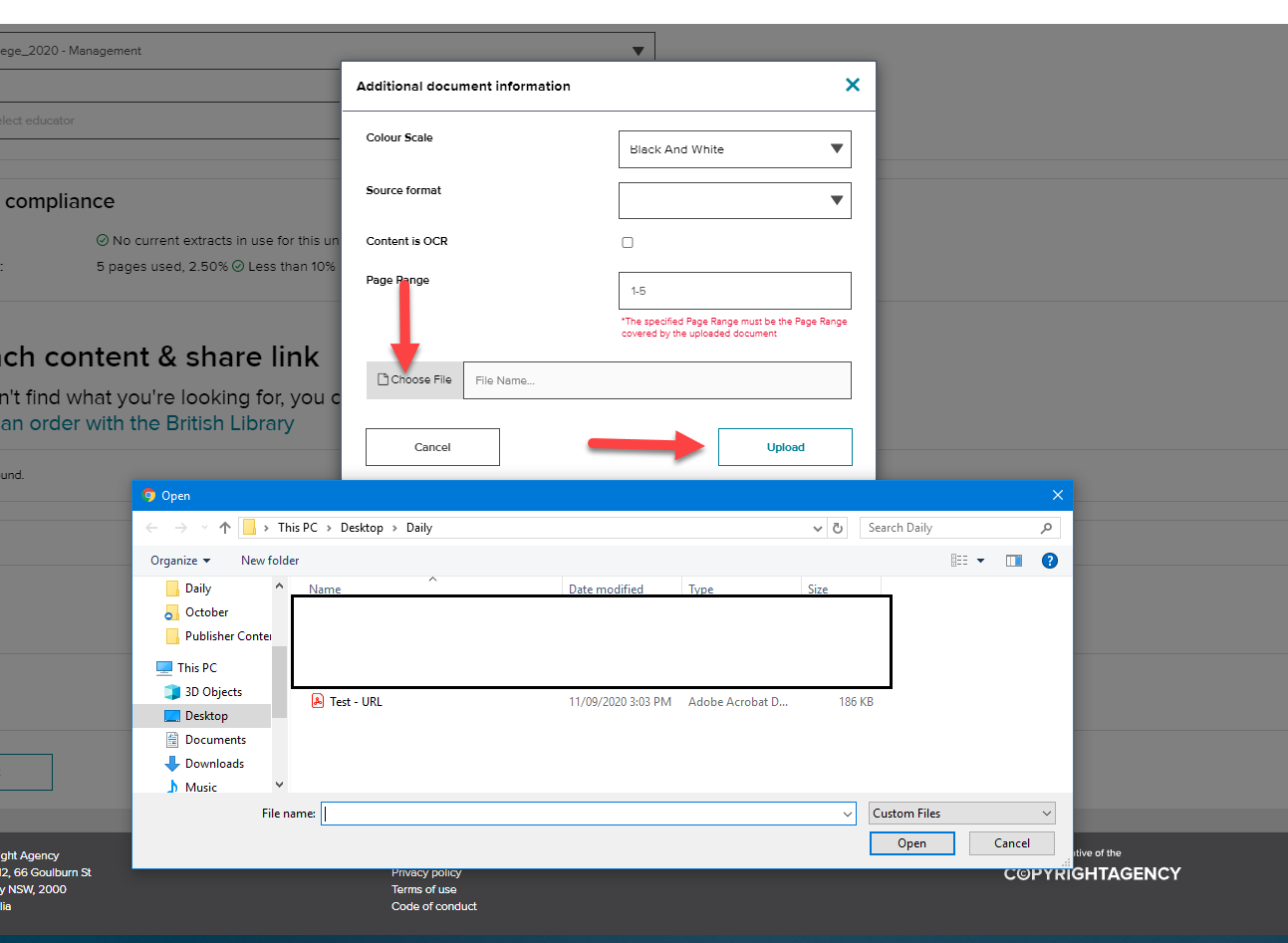 7. Your scan now appears in the 'Attach content and upload & share link' table. Click on 'Preview' to see if you are happy with the quality of it and to make sure you have uploaded the right scan. Click on 'Select' to generate automatically the link to your extract. The link is ready to be shared with your students via your Learning Management System.