While searching for the title of a book or article in FLEX, there are times when the right bibliographical details will not be available in the results. In this case you can add the metadata to FLEX.
Adding a new record to FLEX
Start the FLEX search to look for the title you need. If it does not appear in the results in step 2, you have the option to add a new record in FLEX.

Once you click on 'click here to add a new record', you will be prompted to enter the bibliographical details of the title you are after.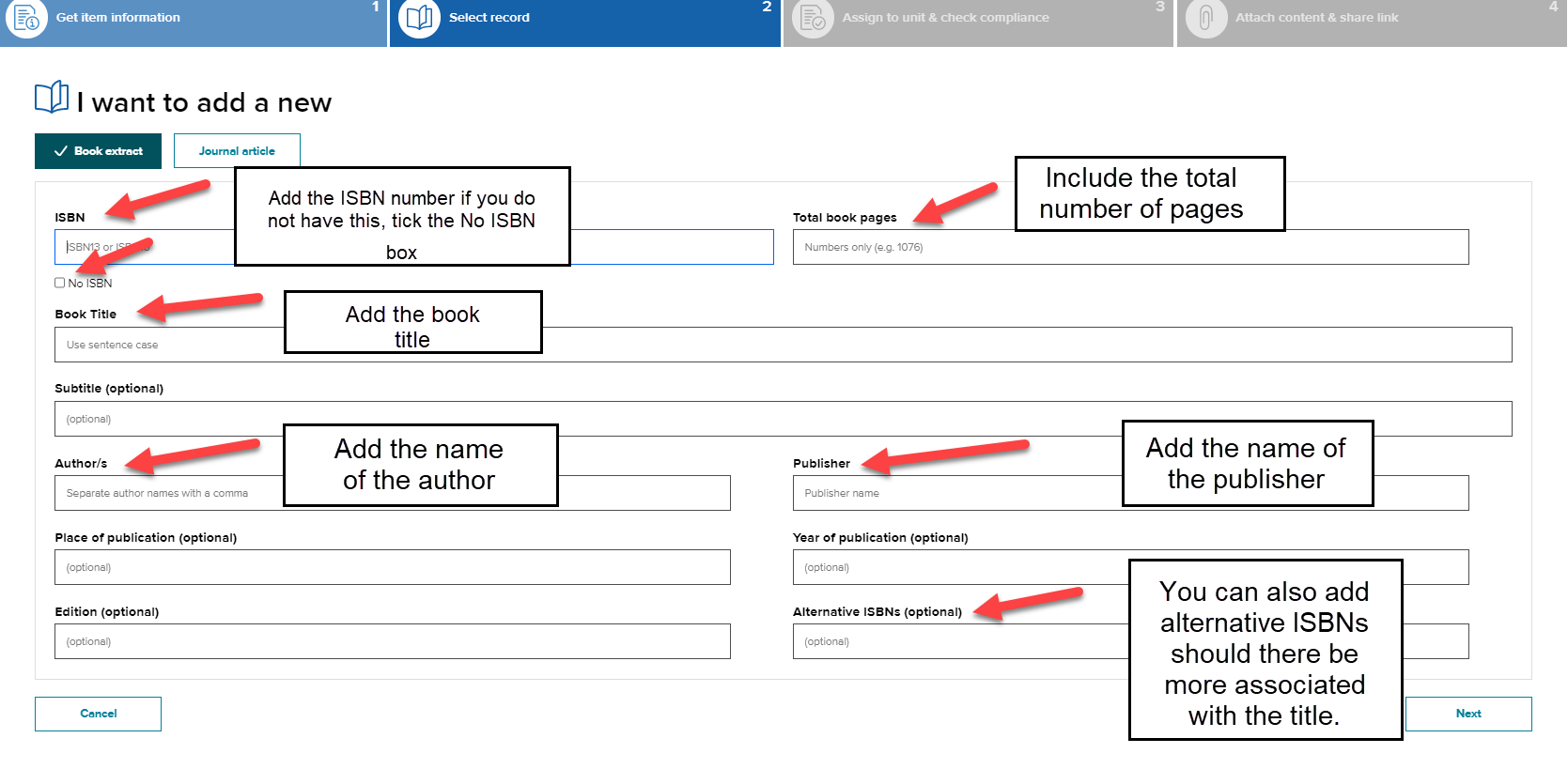 Once completed, click on 'Next' and go through steps 3 and 4 to generate the link.
For an overview of how to add and shared content in FLEX, check our dedicated article.