FLEX can deliver content with optical character recognition (OCR) to vision-impaired students provided that the content uploaded supports OCR.
For students with vision-impairment, there are two options how content can be accessed:
1. Through the e-reader that opens directly in their browser when they click on the link provided,
2. By downloading the document to their device where a screen reader program can be used.
To be able to provide the OCR'd PDF to your students, in the 'Licence compliance verification' section, you will need to click on the 'Other licence options' dropdown and select the option for 'Accessible format version for student with a disability':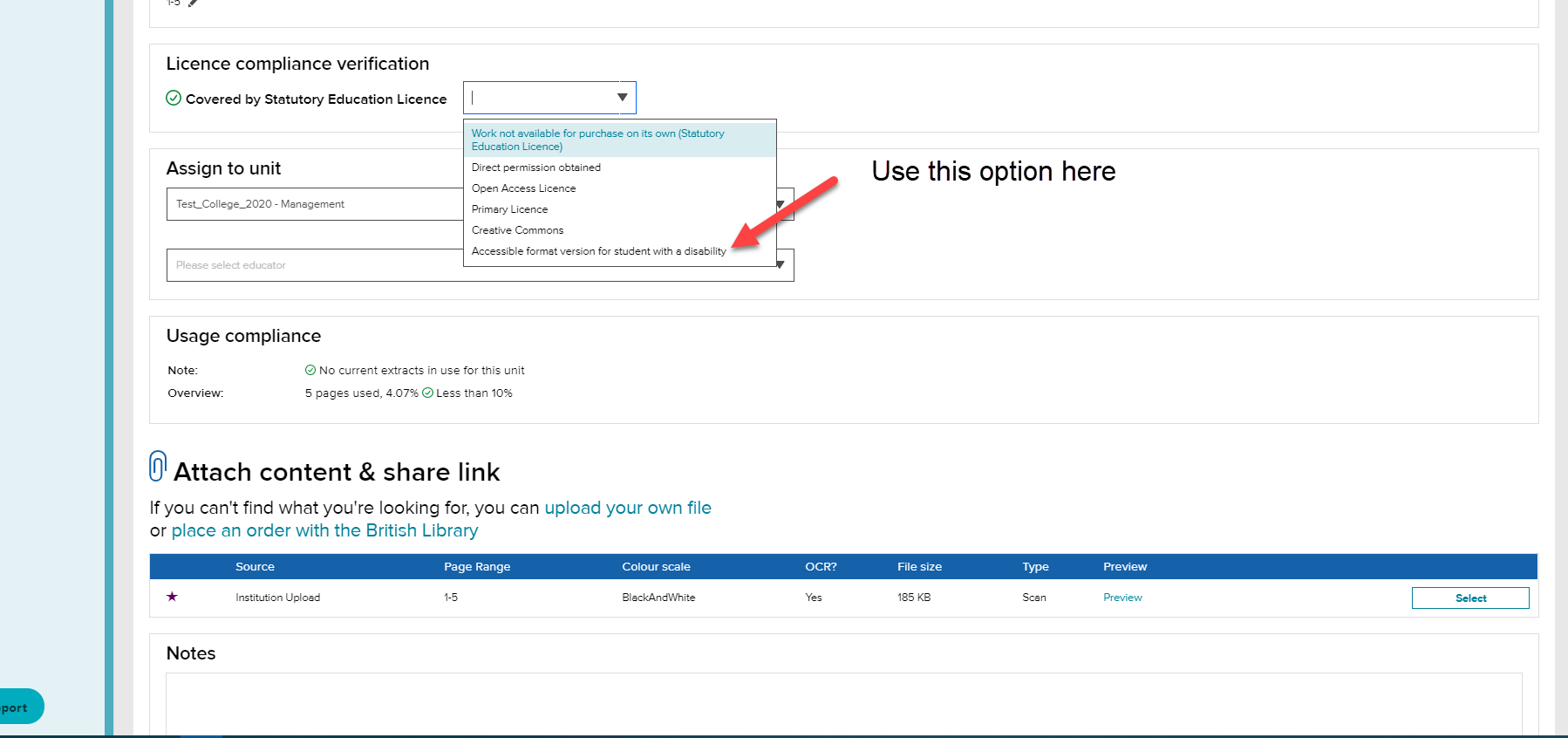 In a scenario where a student has vision-impairment, it is recommended that you create two links in FLEX:
The first link with the default Statutory Education Licence option for the students with no disabilities
The second link with the 'Accessible format version for student with a disability' for the vision-impaired students
Tip: It is faster to create a second link based on the first one by clicking on the 'Clone content' button next to the link generated. Then, you just need to change the licence option and follow the final steps to create the second link. To know how to clone content, check our dedicated article.